Investing in office furniture is very important if you want to create a productive, ergonomic and efficient workplace. That's why you want to buy the best office furniture in Uganda. We are here to assist with comprehensive, turnkey solutions like office space planning, partitioning, designing, furniture installation and many others. Once you rent the office, we will take care of everything! Sure, you still need to stick within the desired budget requirements, but investing in top furniture can indeed make a huge difference every time. What type of office furniture should you invest in, however? Here are some of the best options to focus on.
Office chairs
Purchasing the best office furniture chairs is extremely important if you want your team to be comfortable while working. Mystique Furniture can assist you with creating ergonomic, easy to use and very comfortable chairs for all your employees. We can fully customize everything based on your needs, and that means your team will be happy, more productive and with less back pain. Yes, back pain is quite a severe issue in the case of most office workers. That's why you want to invest in high quality office desk chairs, and the results can be amazing every time.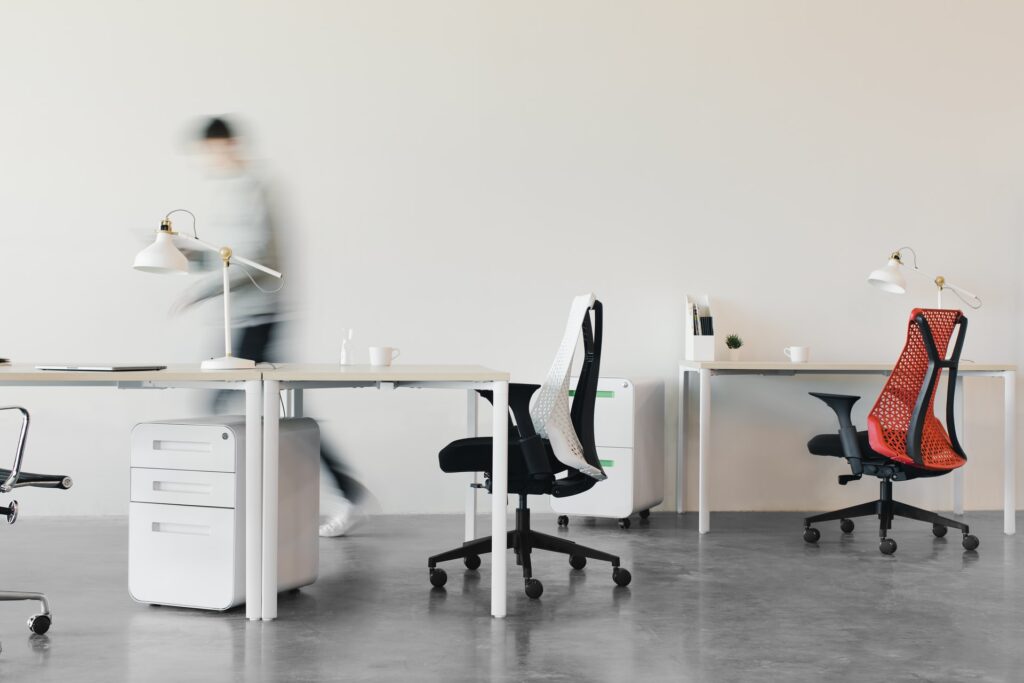 Computer desks
The type of computer desks you use within the office will define your business and who you are. That's why you want to go with something practical, but also innovative. Mystique Furniture is here to assist with all of that. We are focused on comfort and quality, and we are constantly pushing the boundaries to provide something creative, empowering, but also very durable. All our desks have a very distinct look. Plus, you are free to let us know if you want them customized in any way.
File cabinets
We can also offer you access to high quality office cabinets as well. Whether you own the office space or you got an office space on rent, you do need file cabinets to store all your documents and information. Thankfully, we are always ready to assist with fully customized file cabinets that will suit your space like a glove. All you need is to let us know the file cabinet size you need, and we will help right away.
Our process
The way Mystique Furniture works is very simple. We have a comprehensive, yet easy to understand process that makes the entire experience fast and seamless:
First, we consult with you and understand your vision when it comes to the office space and the office furniture you need.
Then we start planning and create the right plans based on the space measurements.
Once that technical part is completed, we will use 3D modelling to create visuals, showing off how your place will look.
If you agree to the 3D models we share, then we will partition and then furnish your workspace in no time.
Contact us today
Mystique Furniture is a high quality furniture store, and we are fully committed to offering you all the furniture options and features you need. We are always more than happy to assist, and we can work on any customer requirements. If you need custom, modern and very high quality furniture for your business, don't hesitate and contact us today!