We make custom wooden desks and shelves for offices that fit your needs with precision. Professional and bespoke designs that are sure to give your office an elegant executive look.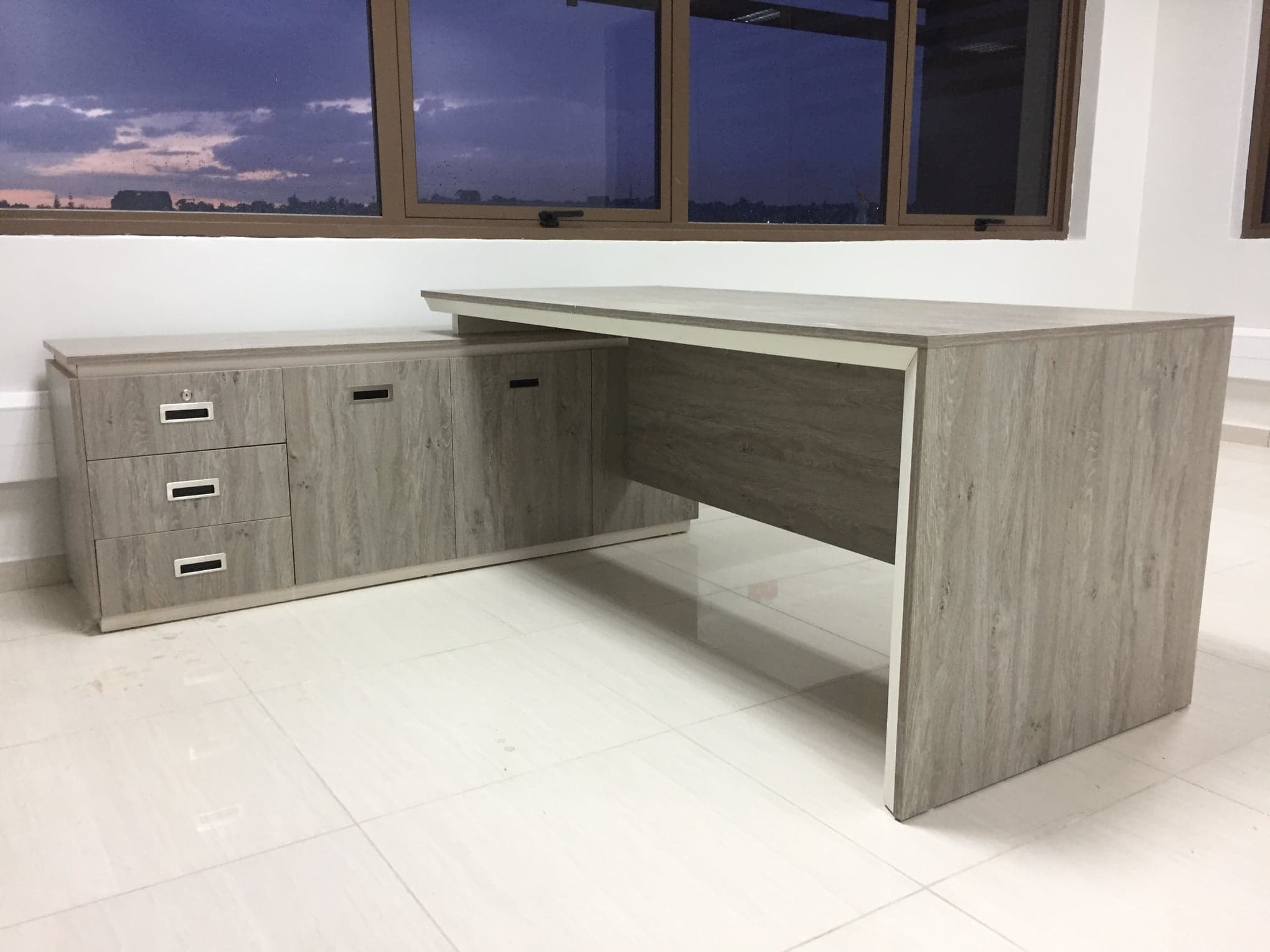 Premium-finish wooden executive desk with drawers and cabinets. Perfect for C-level management offices.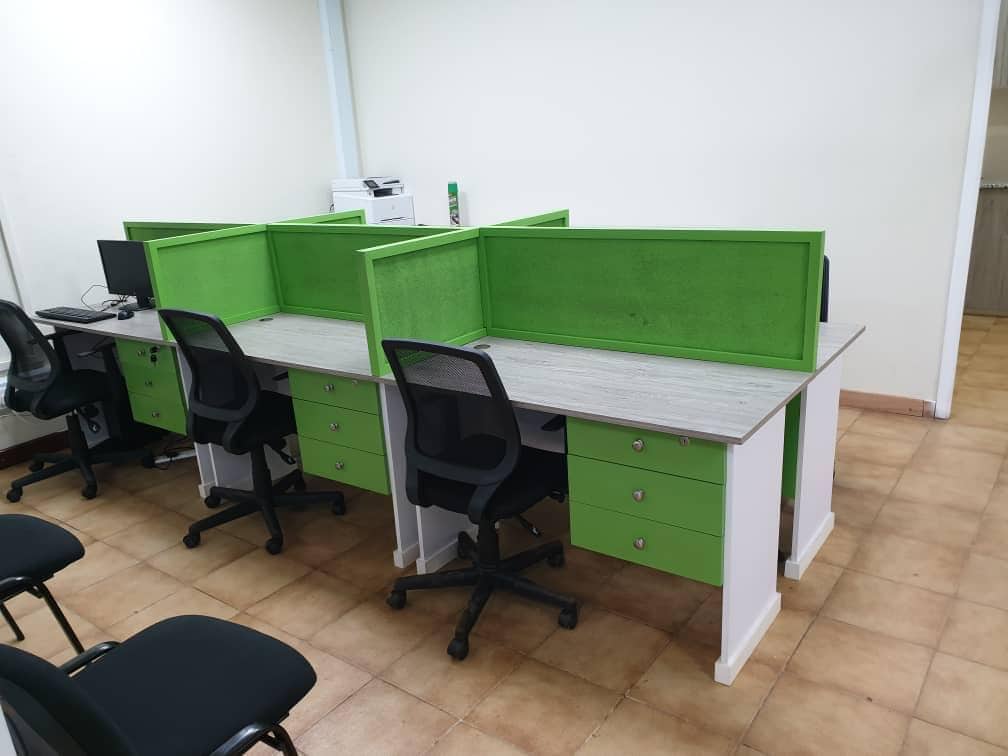 Partitioned cubicle desk provides a spacious workspace and drawer storage for employees.
This type of continuous long desk is great for offices handling lots of walk-in clients
This wooden custom-designed reception desk provides much room for more than one receptionist. Gives your reception a clean and professional look.